Apprentices help build animal shelter for Surrey Docks Farm
Apprentices at the Southwark Construction Skills Centre have been supporting Surrey Docks Farm, a working community farm and education charity in South East London, in building a shelter for its animals.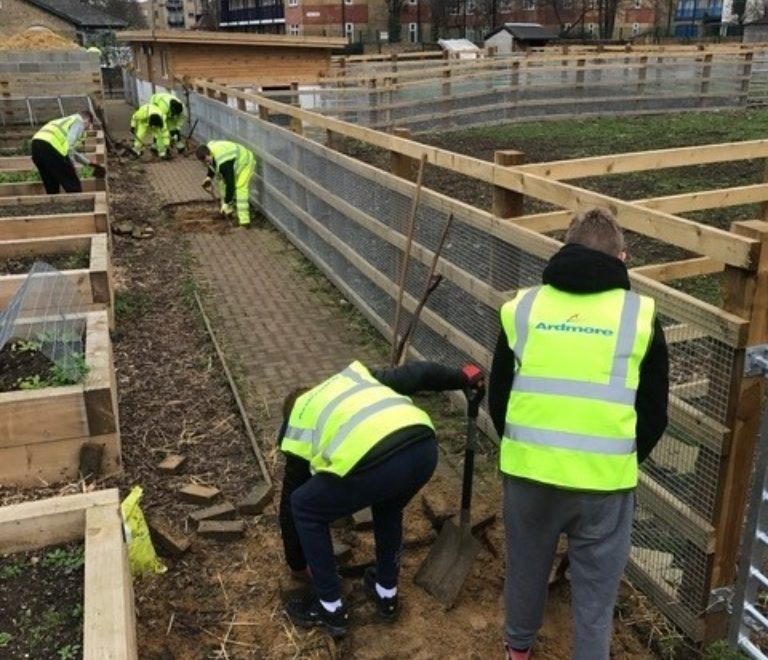 The Skills Centre, which has trained more than 10,000 local residents and helped create more than 3,000 jobs in the construction sector, has previously worked with Surrey Docks Farm to improve disabled access and was keen to support the charity further, as well as build a commitment to social responsibility among its apprentices.
Surrey Docks Farm was first established in 1975
and is now on a 2.2-acre site on the river Thames at South Wharf.

The Farm is run by Surrey Docks Farm Provident Society Limited and provides a range of farming and educational experiences, including giving adults with learning disabilities, opportunities to gain confidence and independence through the development of horticulture and retail skills.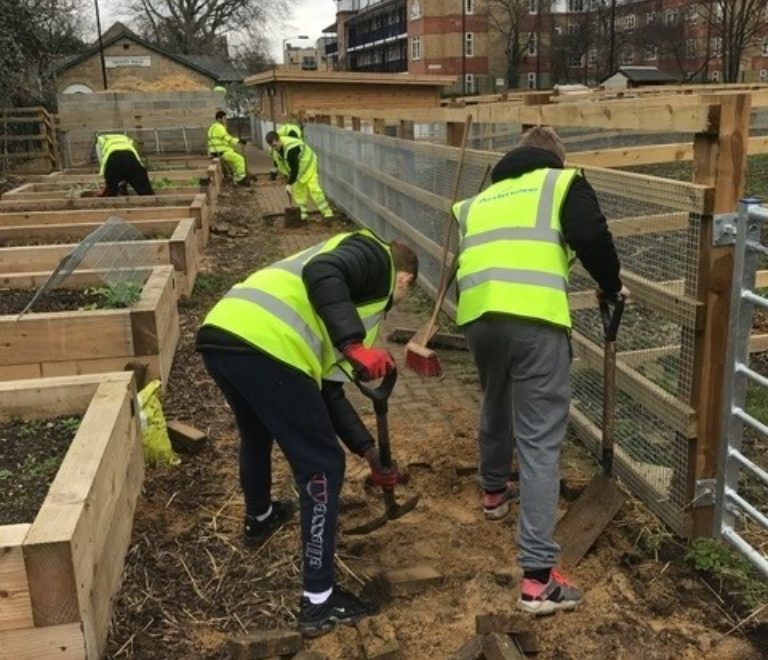 With the support of construction specialists, Keltbray, which provided a range of building materials, five apprentices from Southwark Construction Skills Centre built a shelter base for Surrey Docks Farm's donkeys. Donkeys do not have a natural build-up of grease to make their coat waterproof and need somewhere to shelter from the British weather.
We would like to give a huge thank-you to the Southwark Construction Skills Centre for their continued support of the Farm. We're delighted to get the donkeys hard standing area completed so quickly and look forward to further projects with the apprentices.

The field shelter was funded through a memorial donation on behalf of someone who regularly visited and enjoyed the Farm. It's wonderful that we can complete all the work in a community-focused way and get on with this, rather than wait on the groundwork. The donkeys (and all of our team) are delighted by this improvement to their living quarters!"
Gemma Hooper - Manager at Surrey Docks Farm
John White, Director of The Skills Centre added:
The apprentices worked extremely hard, and I am delighted that we were able to support such a great cause. We know apprenticeships work and it was great to see both them and the farm benefiting from their efforts. Our apprentices not only gained skills valuable on large construction sites, but they also saw how they can use their skills to enrich their local communities.

Now that the Southwark Construction Skills Centre is moving from its original base at Elephant Park to a new home at Canada Water, we will be closer than ever to the Farm. We thoroughly enjoyed working with them and look forward to having our apprentices helping out again very soon."
If you have any questions about the new training opportunities at Canada Water, please don't hesitate to call 0203 621937 or email enquiries@theskillscentre.co.uk.