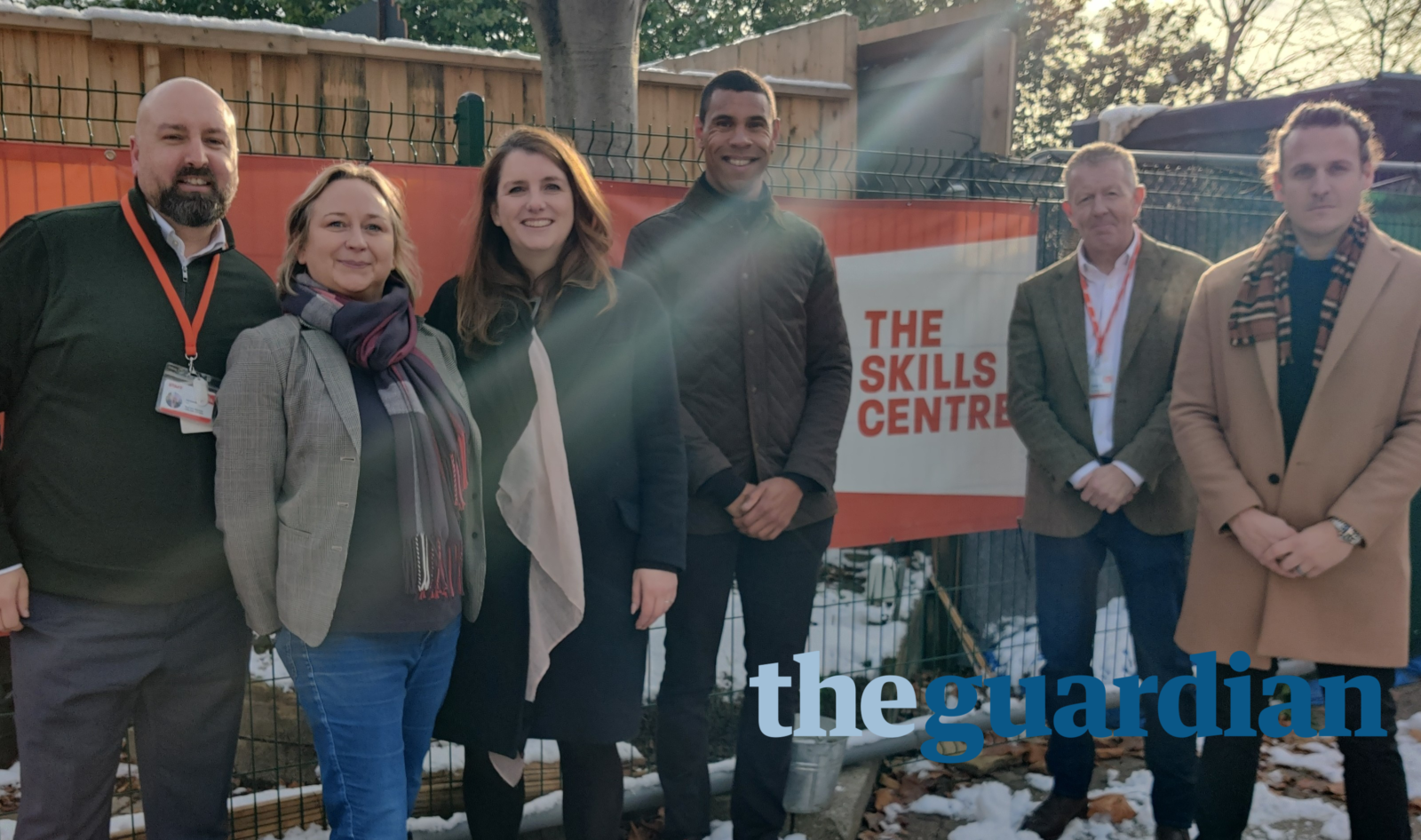 The Skills Centre welcomes Jessica Elgot, Deputy Political Editor, The Guardian, and Shadow Employment Minister, Alison McGovern
Shadow Minister and Guardian political editor toured The Skills Centre in Southwark, to explore how the training model brings together Job Centre Plus, local authorities and local employers to develop targeted courses that help local people fill local skills gaps.
You can read the full article here: Labour hopes local knowledge can make jobcentres a class act.
The visitors heard from current pre-employment and apprenticeship students, as well as CEO, John Howlin, and John White, Partnerships Director.
John White explained that The Skills Centre prides itself on having no curriculum at all, but constantly evolving provision based on what local employers need, training 10,000 people to date.
"We want to make sure we get local people into local jobs," he said. "We're speaking to local places who just can't get bricklayers. And we speak to places that need big tiling jobs done, and we know we can get local people in trained to do the work."
Formwork apprentice, Clarissa Destouche, 36, joined the programme through an initiative to improve diversity in the construction industry. She says: "I would not have joined this course if there was not an initiative for women to join. Representation matters a lot."
Thinking about a career in construction? Get in touch today.