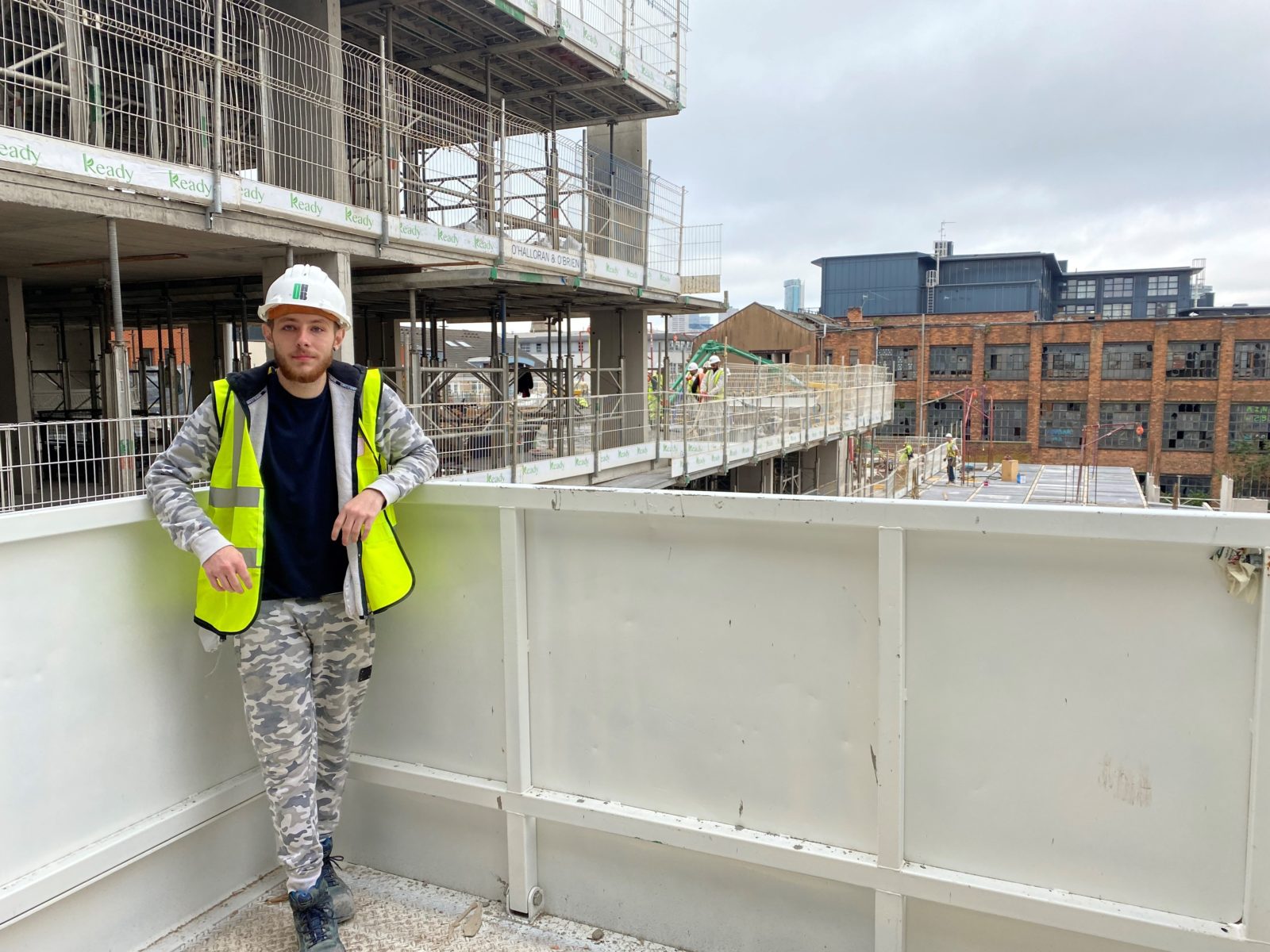 Shane's journey into construction
Our Construction Gateway Programme funded by the West Midlands Combined Authority (WMCA) has recently launched in the West Midlands and the course is already transforming the lives for many individuals.

To date, all learners have successfully completed the course and secured a guaranteed interview with our partners O'Halloran & O'Brien (OHOB), with many then pursuing a career at OHOB, one of the fastest-growing construction companies in the UK.
We recently had the chance to sit down with a group of learners, who had just completed the programme, and to learn more about the work they had been doing on site - meet Shane:
Tell us a bit about yourself:
I'm Shane, I live in Edgbaston; up until now I have never worked in construction. Back in 2016 I was in college studying painting and decorating, following that I was doing jobs here and there. Before I heard about this course via the jobs centre I had not been working for a couple years, and now here I am doing this course, and training on a site! It's been fantastic!
How have you found this pre-employability programme?
Fascinating! I've loved it. I've needed this opportunity; before this I was sat around not doing much and now, I am doing something.
I have enjoyed it loads and now want to stay in construction and progress here on-site with OHOB.
Around five years ago I sat my CSCS test and failed it because I was learning through a book, rather than being in a classroom and having real experience on site. If I had learnt then in the same way I am doing now, I'm sure I would have got my CSCS card much sooner! I feel that learning in a classroom is also more effective and I am learning more than just what is inside a book. Even though I didn't like being in a classroom at school, I think sometimes you need it as you learn more, it's more practical and it's good to learn something new.
Around five years ago I sat my CSCS test and failed it because I was learning through a book, if I had learnt then in the same way I am doing now, I'm sure I would have got my CSCS card much sooner! Shane
What type of work have you been doing on site?
For the final week of the programme I have been cementing, along with other things. Me and the group members get on so well; in fact, someone on site commented that they thought we had been working for months together, we really bounce off one another and really get on well. We're all off for a beer together later to celebrate completing the course!
What does the future hold for you Shane?
I have accepted a full-time vacancy with OHOB!
I'm definitely going to stay in construction and my next aim will be to get my PTS card, now that I have my CSCS card I can get on any site - and they need builders!
If it wasn't for Diane our trainer, I would not have got to this point where I am right now, and I am now buzzing to see what happens next!
Want to follow in Shane's footsteps?
Based in the West Midlands, the four-week programme in partnership with OHOB Training, and funded by WMCA, provides learners with both classroom and on-site learning.

Following successful completion, individuals gain a guaranteed job interview and the following qualifications:
Green Labourers CSCS Card
Level1 Health and Safety in the Construction Environment
Level 1 Award in Basic construction skills
Entry 3 First Steps into Construction
Entry 3 Personal Wellbeing on Construction
Entry 3 Introducing Environmental Awareness and Sustainability
As well as the above, individuals also gain other transferable skills to help them with their CVs and job interviews, and a broad range of general computing and digital skills.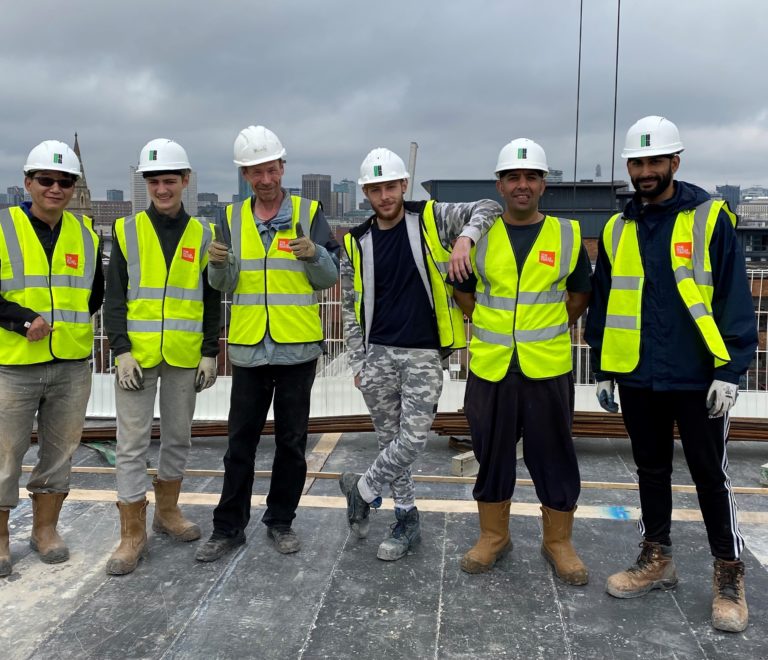 Interested in joining this programme?
If you are currently unemployed or earning less than £16,000 a year - this fully funded course will provide you with all the necessary skills to begin your career in construction.
Register Interest