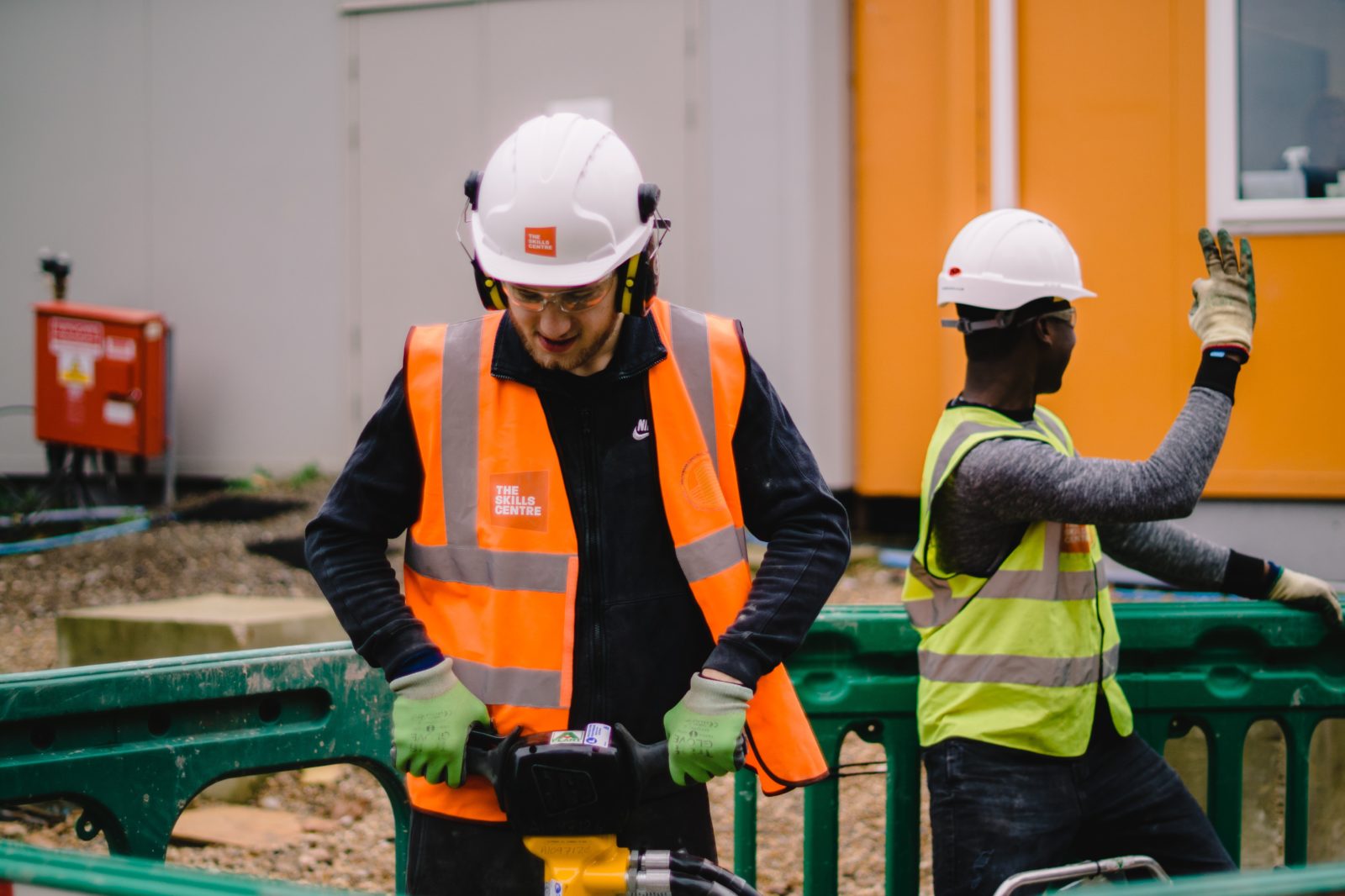 Apprentices
Combining on-site experience with classroom learning.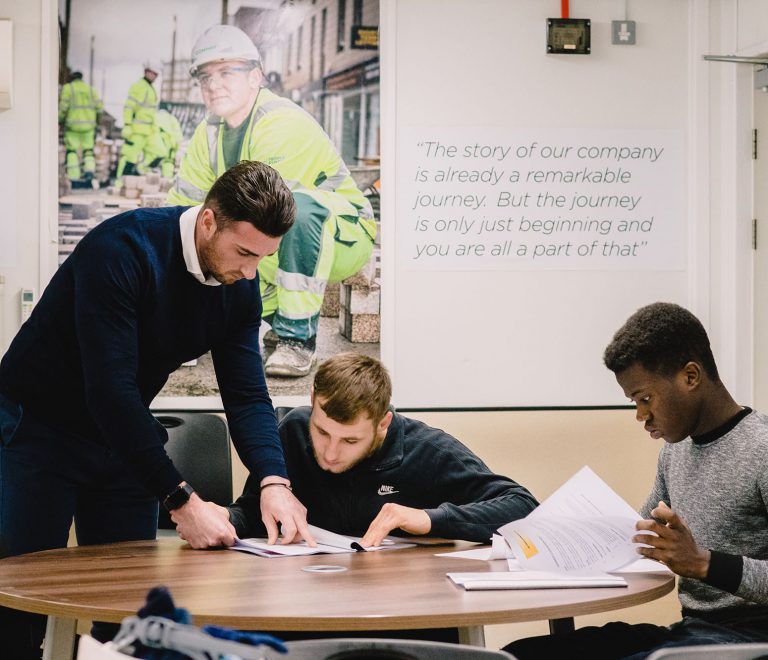 Our Programmes
Are you considering a career in construction? Are you Aged 16 + ? With the Skills Centre you can learn on the job. With no upper age limit, you'll work alongside highly experienced staff and gain industry specific qualifications.
Your matched employer will assign you tasks and our training services will give you the skills needed to complete those tasks.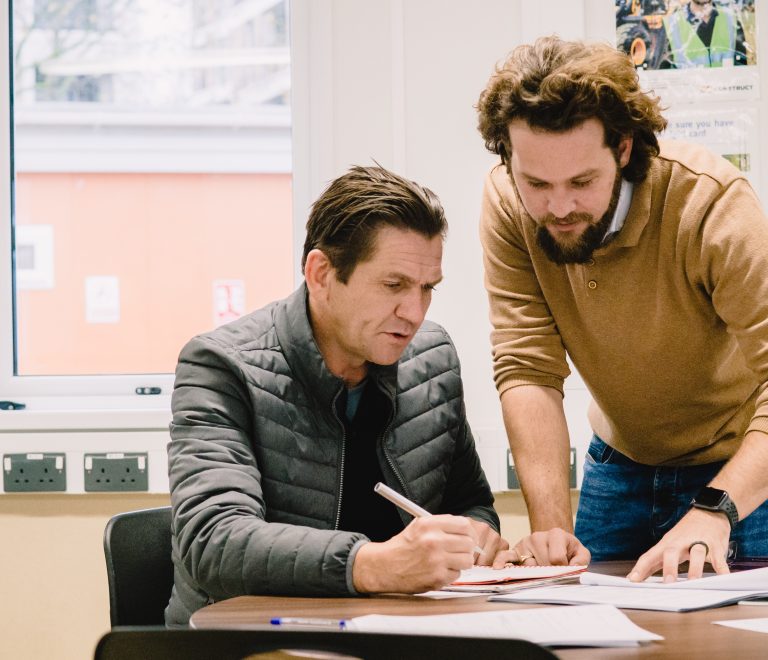 Earn While You Learn
As an apprentice you're employed. That means you earn while you learn. You'll be gaining hands on experience and industry specific qualifications without the need for a student loan.
01
Get Employed
Our apprenticeships provide full-time employment within your local area.
02
Get Paid
As an apprentice you'll receive at least National Minimum Wage - with the potential to earn considerably more.
03
Get Qualified
By working in an apprenticeship role you'll gain a nationally recognised industry specific qualification.
04
Get Experienced
As an apprentice you'll gain hands-on experience while developing the skills needed to kick-start your career.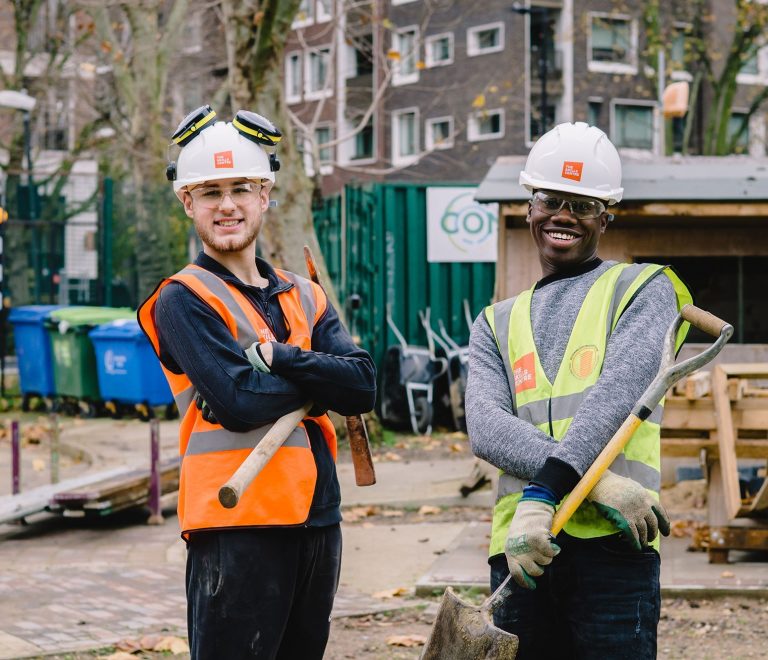 Current apprenticeships
Formwork Level 2
Groundwork Level 2
Highways and Maintenance Level 2
Steel Fixing level 2
Register your interest here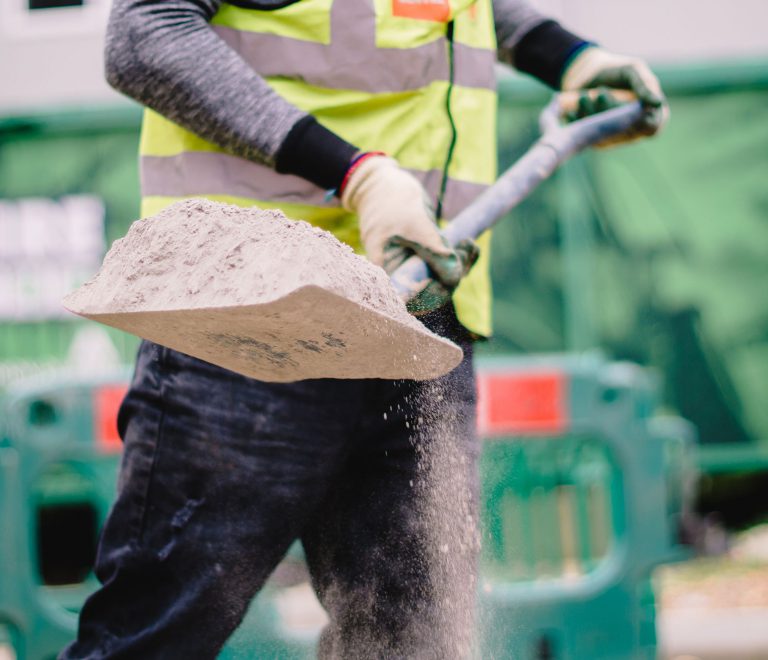 I really enjoyed the apprenticeship programme run by The Skills Centre. Especially working in the training yard, no two days were the same. George Winchcole - Apprentice
Open to all
No matter your background, there are employers that are seeking your skills.
Innovative training
We guarantee innovative, on and off-site training that provides you with quality learner experience
Local employment opportunities
We work with companies in your local area and match our training with employment opportunities - helping you to kick-start your career
Flexible learning
We listen to the needs of learners, employers and the communities in which they live and work and dedicate our resources to support learning success.
623
Apprenticeships Created
10,089
Workforce Upskilled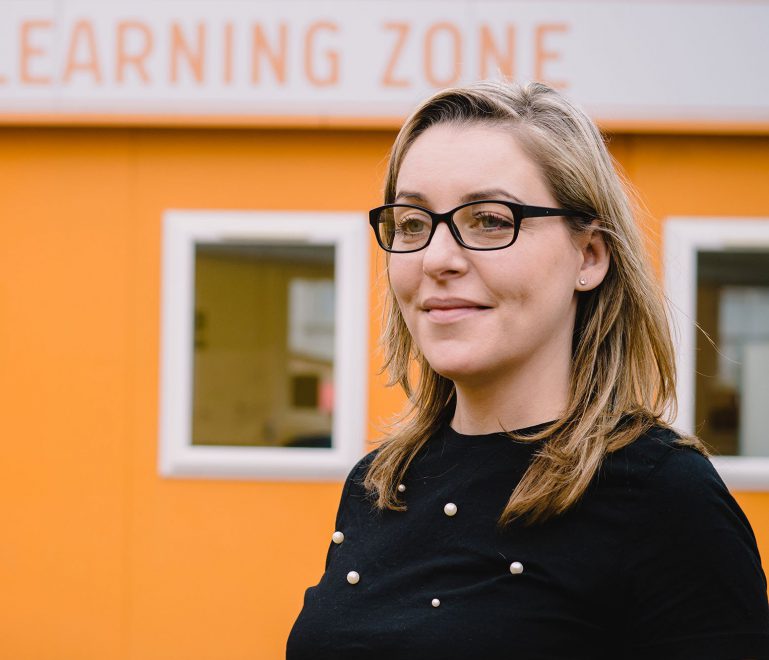 Are you an employer?
Are you looking for motivated entry-level staff to grow your workforce?
At The Skills Centre we work closely with organisations to provide a managed apprenticeship service - maximising your investment, shaping new employees and securing a pipeline of future talent.
Talk to us now