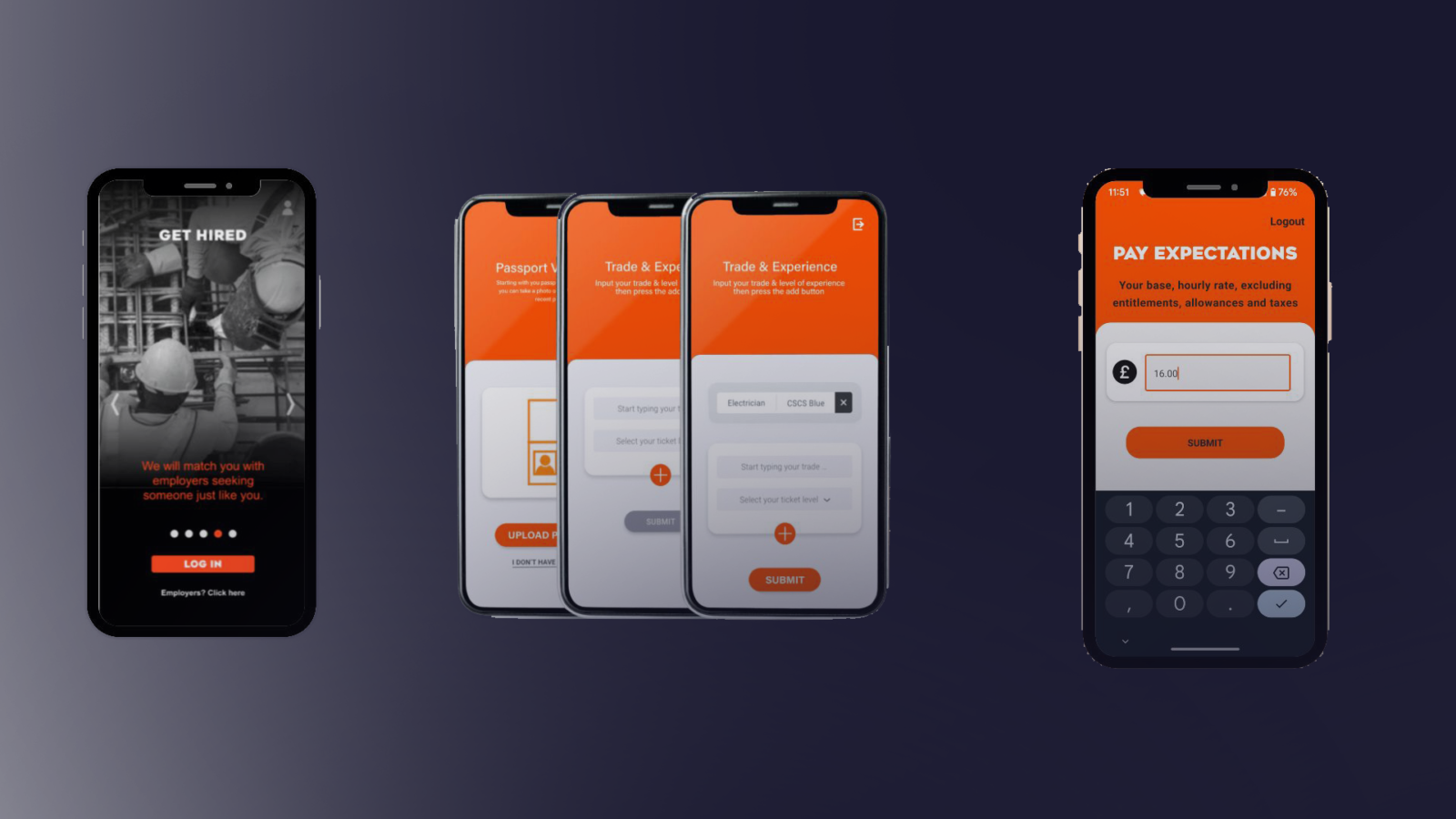 New partnership will offer newly trained workers immediate access to local job opportunities
The Skills Centre has partnered with JobMatcha app to allow local employers immediate access to pre-qualified local workforce to meet current and future skills shortages
The Skills Centre, one of the UK's most successful construction training providers, has partnered with new construction recruitment app JobMatcha, to offer its recently trained workers access to skilled local jobs. It has also been chosen at JobMatcha's preferred training provider to upskill applicants with training tailored to local skills shortages.
JobMatcha is an app that will match construction jobs with construction workers. Skilled construction workers who use JobMatcha can build their own digital profile on the app, which allows them to access The Skills Centre construction training, specify the rate they want to be paid, the app matches those workers with jobs at the correct rate of pay and geographical areas, and provides access to Wellbeing areas to look after their health and welfare.
For employers, the app will pair the right people with the right jobs, offer training opportunities for those candidates via The Skills Centre, carry out automated Right to Work checks, allow contractors to reach marginalised groups that they might struggle to otherwise reach, and help reduce the carbon footprint of those contractors, as the need for physical checks and balances will be taken care of.
Jon Howlin, CEO of The Skills Centre, said of the partnership: "This app is just what our industry needs. It allows workers not only to set their desired rates of pay, but also allows them access to training to upskill themselves and get the right jobs in the right area.
"We are thrilled that we will be offering JobMatcha users the opportunity to train with us, and that we can offer this app to our newly qualified workers – many of whom will be taking the leap into the construction sector for the first time and so having access to jobs, wellbeing facilities and regulatory details in one digital space, will be really important for them."
Jon added: "This partnership aligns perfectly with The Skills Centre's missions to transform lives by providing local people access to local opportunities, and all through a clever app."
JobMatcha has been inspired by its sister company RIFT Social Enterprise, which provides award-winning employability services for marginalised groups, such as people with convictions. JobMatcha complements the work of RIFT Social Enterprise by helping individuals find suitable work in the right locations.
Mark Woodcock, CEO of JobMatcha, said: "At JobMatcha, we strive to create employment opportunities for a local, site-ready workforce. We want to match responsible, accredited workers with caring construction companies to benefit the communities in which they both work.
"We also want to help employers and contractors with data that will help them with social value targets, building a vital understanding of diversity and inclusion, skills shortages and training requirements across London."
The Skills Centre also works with JobMatcha's sister company, RIFT Social Enterprise, who are currently running a pilot project to train people with convictions across London. The pilot will provide funded training and career support, delivered to people in prison or under supervision of the probation services, and will prepare learners for returning to the workforce. Learn more here.
ENDS
For more information, contact Rachel Mainwaring or Bethan Rees at Front Door Communications on 029 2002 0360 or rach@fdcomms.co.uk or bethan@fdcomms.co.uk.
Notes for editors:
JobMatcha
JobMatcha is an early-stage technology company specializing in software solutions that enhance recruitment, onboarding and payroll processes. Focusing on the Construction industry, Job Matcha's app platform allows the worker to own their profile, upload their accreditations and set their pay rate. They are then matched with appropriate, local jobs with caring construction companies.
The Skills Centre
The Skills Centre is one of the leading deliverers of construction skills training in the UK - with a particular mission to transform lives by helping local people access local opportunities. With training centres across London and Birmingham, and training programmes in Liverpool, Bristol and along the HS2 line, they are opening the door to the next generation of construction workers while benefiting local communities. Working in partnership with councils and property developers, The Skills Centre is matching a site-ready workforce to local employment opportunities.