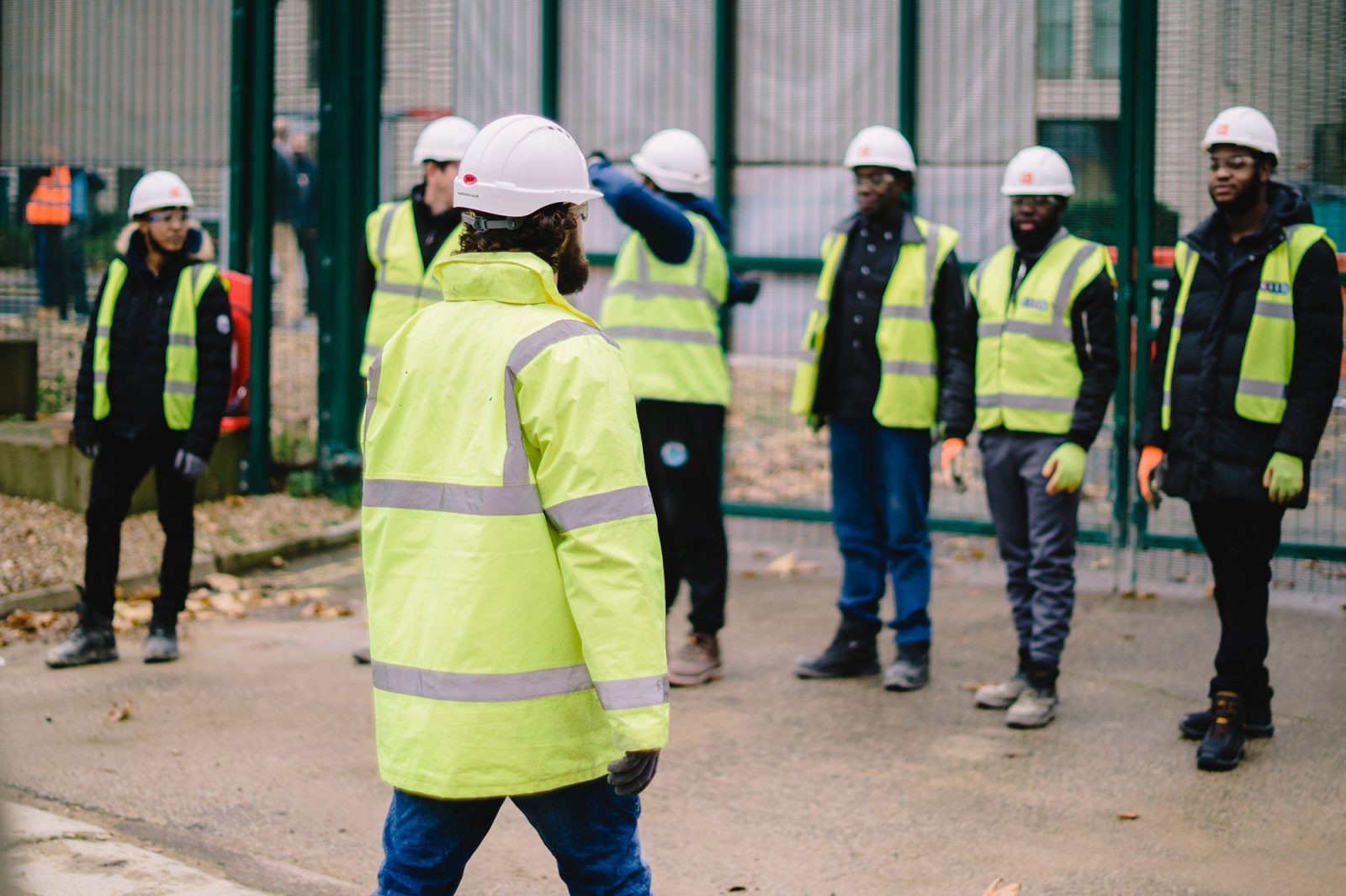 The Skills Centre offers 100s of construction training and job opportunities around London and West Midlands
Participants guaranteed free training and interviews for jobs
Partnerships with contractors such as Mace, Wates, Lang O'Rourke, Engie, Galldris, Berkley Group, Keltbray, TfL, Fortel, London Square, OHOB, Morrisroe and Multiplex
The Skills Centre, one of the UK's leading construction training specialists, is offering guaranteed training and job interview opportunities around five sites in the Greater London area, north Kent and also across the West Midlands.

Thanks to partnerships with major building contractors such as Mace, Wates, Lang O'Rourke, Engie, Galldris, Berkley Group, Keltbray, TfL, Fortel, London Square, OHOB, Morrisroe and Multiplex.

100s of training places will be offered at five different training centres in Earl's Court, Gravesend, Southwark, Stratford and West Midlands. The Skills Centre is looking to attract new people into the world of construction, and are targeting people who are either unemployed or are earning under £16,000 a year, and the training is completely free.

The three-week, industry-led construction training programme will be offered to all that apply, together with a guaranteed job interview for work on a number of major building projects.

Jon Howlin, CEO of The Skills Centre said they are delighted to be offering these great training and job opportunities: "We have already had amazing success in our recent training drive for construction jobs in London, where we managed to get more than 1,000 people attracted to our training programme, for the employers we are working with across a number of construction sites.

"Across the UK there is a massive construction skills shortage right now, with the pandemic as well as Brexit leaving many major contractors without the people to fulfil the needs they have on site. So, it is great that we are able to offer these free training places and attract people with no prior experience, into a new career in construction."

Jon added: "We are particularly interested in welcoming women onto our training schemes; diversity is still an area where the sector needs to improve, and it is a great profession for all, with many paths for career progression into all areas of construction. Our free training courses are a great first step into a wonderful career.

"What we are offering through our partnerships is a chance for people from all walks of life to get free, first-rate training with our experienced construction professionals though our site-ready programmes. Candidates are guaranteed a job interview at the end of it and some of the jobs may even turn into full apprenticeships."

All those who complete and pass the three-week course will get a Green Labourers CSCS card, Level 1 Award in Health & Safety in a Construction Environment, and Construction health and safety certificates (including manual handling).

The initiative is supported by the Construction Skills Fund, which was established in October 2018 to train a site-ready workforce to meet the needs of the construction industry.

Anyone interested in applying should go to https://theskillscentre.co.uk/...