The Earls Court Skills Centre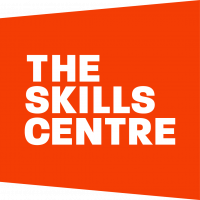 Opening Hours
Monday - Friday
8.30am–4:30pm
Address
The Earls Court Skills Centre
Empress Place,
London
SW6 1TT
Get Directions
Nearest Station
West Brompton
Partners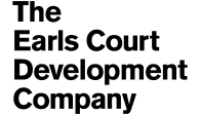 Discover Earls Court
The Skills Centre at Earls Court is a hub for upskilling and education.
The site offers a transformative programme of future-focused skills and training, creating more than 12,000 jobs and equipping the next generation of workers with vital skills, particularly across the built environment and the clean and climate tech sectors.

The centre is located on the site of the Earls Court Exhibition Centre. The site is central London's largest cleared development opportunity.
The development is being driven by Earls Court Development Company (ECDC), which has a vision 'to bring the wonder back to Earls Court' with a masterplan that celebrates nature, and fosters a centre of innovation and skills as a new home for climate and clean tech.
This cultural ecosystem for developing future talent will be delivered across an inspiring and inclusive neighbourhood of around 4,000 zero carbon homes.
Courses and Training
At The Earls Court Skills Centre, learners benefit from a wide range of qualifications and services ranging from fully funded pre-employment programmes, designed with local employers, funded and commercial NVQs, Site Safety Plus training, Construction and Highways Apprenticeships, and H&S short courses.
Construction Pre-employment Courses
Our pre-employment courses provide an introduction to a career in construction. At Earls Court, programmes are built with local employers from the London boroughs of Kensington and Chelsea, Hammersmith and Fulham.
These free programmes last up to 3-weeks and provide a mix of classroom and yard based training, as well as employability skills and one-to-one information, advice and guidance. Enrolments take place each month, and courses are open to learners from all backgrounds. Funding eligibility criteria apply.



Other Training
The Skills Centre offers a variety of other training and our syllabus is flexible, with new programmes added and training tailored to meet employer needs.


Earls Court CSCS Test Centre

Our Earls Court centre benefits from an on-site CSCS testing facility. Those undertaking a pre-employment course can take their test on-site free of charge.
Alternatively, CSCS tests in Earls Court can be booked commercially for £50 per learner. Book here.
Learn More
Ready to start building your career?
Get in touch today and start building your construction career at Earls Court
Stories from The Earls Court Skills Centre