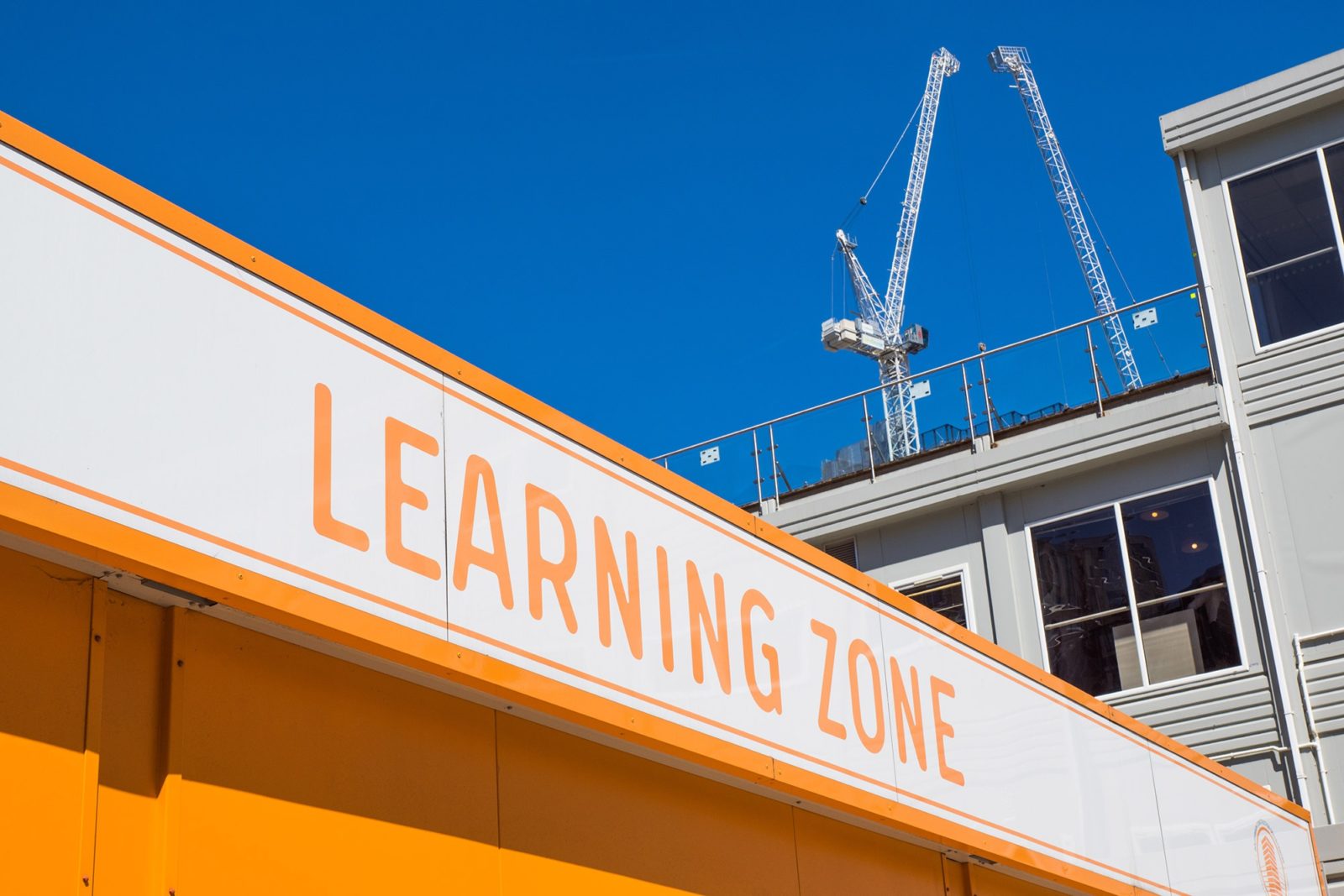 National Apprenticeship Week – Schools Open Day
As the world faces up to the challenges presented by climate change, young people have rarely before had the opportunity to directly shape the environment around them.
On behalf of ourselves, Transport for London and the London Legacy Development Corporation, and as part of National Apprenticeship Week 2022, we will be hosting an event that will showcase the pathways available to young people who want to shape the world around them by embarking on exciting, sustainable and long-term careers in construction and the built environment.
There are many rewarding pathways into construction and the built environment – some of which may surprise you. It is an industry that creates opportunities for all.

The event will be open to local schools and will be a great opportunity to step out of the classroom and allow students to gain an understanding of the construction industry, in a fun, and practical way at Build East, our purpose-built training centre on Queen Elizabeth Olympic Park.

Throughout the day there will be various activities to help inspire students and provide a true insight into our industry including:

Designing, engineering and constructing activities
Excavator simulators and virtual reality
Live demonstrations
Insight into sought after Digital and Green Skills learning programmes
We will also be joined by industry-renowned employers who will be on hand to provide their experiences of the industry, the pathways available and real-world examples of construction and built environment careers. There really has never been a better time to explore what pathways are available for a career in construction and the built environment.
This event will be open to local schools, to express an interest please contact us here.